The Jimmy Hendrix Experience...
C'est parti pour une bonne soirée !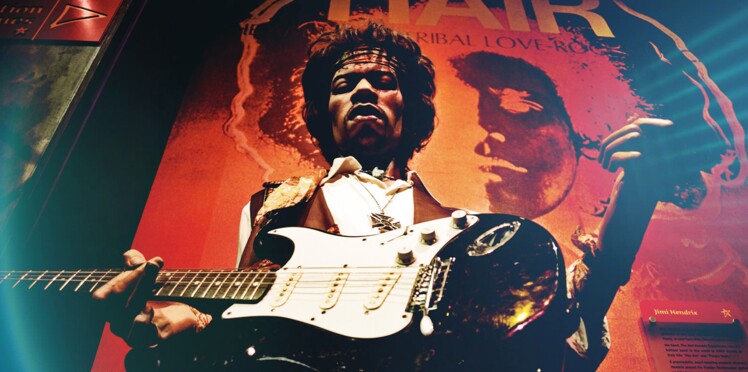 James Marshall Hendrix, né Johnny Allen Hendrix le à Seattle (États-Unis) et mort le à Londres (Angleterre), plus connu sous le nom de Jimi Hendrix [ˈd͡ʒɪmi ˈhendrɪks], est un guitariste, auteur-compositeur et chanteur américain, fondateur du groupe anglo-américain The Jimi Hendrix Experience, actif de 1966 à 1970. Malgré une carrière internationale longue de seulement quatre ans, il est considéré comme l'un des plus grands joueurs de guitare électrique et l'un des musiciens les plus importants du xxe siècle.
Afro-américain d'ascendance amérindienne, Jimi Hendrix est l'un des artistes les plus novateurs de la musique populaire de son siècle, notamment en raison de son approche révolutionnaire de son instrument et de ses techniques d'enregistrement originales en studio. Hendrix avait la particularité, pour un guitariste gaucher, de jouer le plus souvent sur une guitare de droitier, après avoir remonté ses cordes à la suite de cette inversion. Il lui arrivait néanmoins d'emprunter une guitare à un droitier et de jouer avec les cordes telles quelles2. Improvisateur sortant des sentiers battus, il libéra la guitare solid body de ses contraintes en utilisant les ressources nées de l'amplification, notamment en domestiquant l'effet Larsen et en explorant toutes les facettes du maniement de la manette de vibrato ou de la pédale wah-wah.
https://fr.wikipedia.org/wiki/Jimi_Hendrix
Son influence dépasse largement le cadre de la musique rock : la plupart des styles musicaux qui se développèrent dans les années 1970 reprirent certains éléments de sa musique ; Miles Davis, notamment, joua ainsi un jazz électrique très marqué par le guitariste. Son décès, survenant après celui de Brian Jones et précédant ceux de Janis Joplin et Jim Morrison participe au mythe fondateur du Club des 27.
Bon concert les amis ;)
Avis aux modérateurs : cette sortie n'est pas
en contradiction avec le confinement !