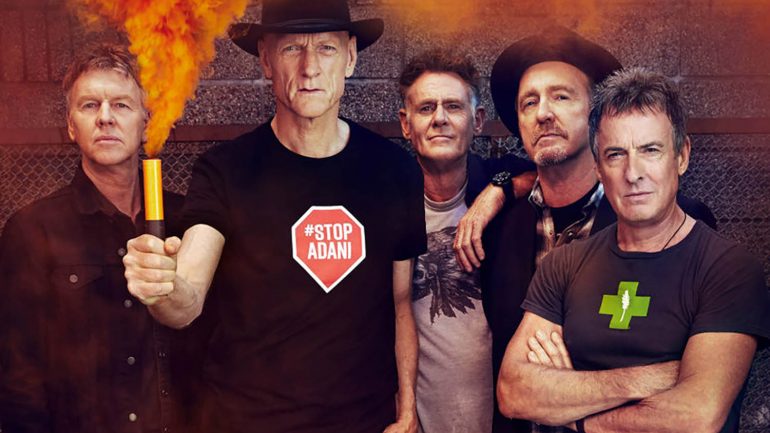 Ce soir ce sera Midnight oil...
En concert !
Dans votre salon ;)
Midnight Oil, parfois appelé, principalement par les fans, The Oils, est un groupe de rock australien, originaire de Sydney, en Nouvelle-Galles du Sud. Le groupe commence sa carrière en 1972 sous le nom de The Farm qui devient par la suite Midnight Oil. Le groupe se reforme en 2016 pour une tournée mondiale, après s'être séparé en 2002. Célèbre notamment pour ses engagements écologistes, antinucléaires, pacifistes, et en faveur des aborigènes d'Australie avec la chanson Beds Are Burning extraite de l'album Diesel and Dust en 1987.
https://fr.wikipedia.org/wiki/Midnight_Oil
Le nom Midnight Oil vient de l'expression idiomatique burning the midnight oil (1635), « brûler l'huile de minuit », utilisée pour signifier qu'une personne travaille tard dans la nuit (par métonymie : à la lueur d'une lampe à huile puis à pétrole). Le groupe compte environ 15 millions d'albums vendus dans le monde.
Vous avez le choix... bon concert les amis ;)
Avis aux modérateurs : cette sortie n'est pas
en contradiction avec le confinement !